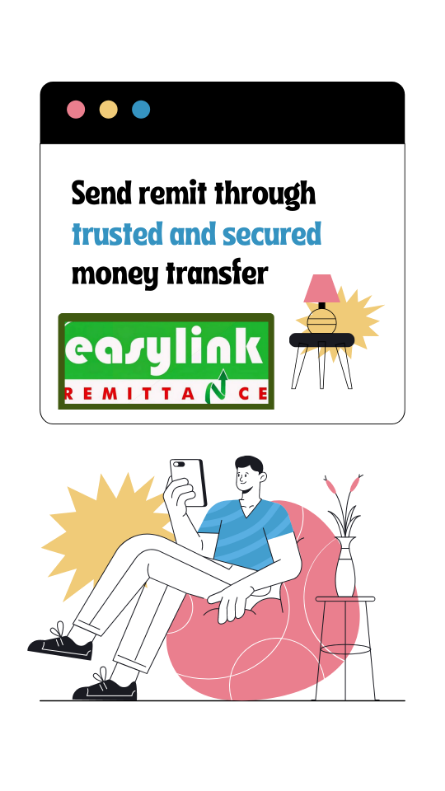 EASYLINK REMITTANMCE
WHY US?
We believe our core values of integrity, client satisfaction, innovation and intellect differentiate us from our competitors. Our focus on developing and maintaining a measurable client satisfaction program has created a company culture where each of our associates delivers world class service every day.

PLEASED TO CARE FOR OUR CUSTOMERS
MAKE IT HAPPEN IN ANY ASPECT
WE VALUE RESPECT TO THE WORK WE HAVE DONE
TOGETHER WE ACHIEVE THE GOAL
WE MEET YOUR REQUIREMENTS
BENEFITS OF SENDING MONEY FROM EASYLINK REMIT:
When you choose to do business with expertise you are partnering with a company who cares. We are continually focused on finding ways to support our community and we participate in several philanthropic activities throughout the year. Our attitude toward great service and helping others makes our culture inviting and fun. We are always looking for the brightest and most talented people around to join us in servicing our clients and community.
THE MEMBERSHIP IS VALID FOR LIFE TIME.
SERVICE CHARGE IS VERY LOW COMPARED TO OTHERS.
EXCHANGE RATE IS VERY ATTRACTIVE AND GOOD COMPARED TO OTHERS.
AFTER SENDING REMIT FROM JAPAN, THE REMIT CAN BE RECEIVED WITHIN 2 MINUTES FROM ANY AGENTS OF EASYLINK REMIT IN NEPAL.
REMITTANCE MONEY CAN BE DIRECTLY DEPOSIT IN THE BEFICIARY'S BANK A/C.
THE SENDER/RECEIVER WILL BE NOTIFIED FROM EVERY TRANSACTION VIA TELEPHONE 4 TWO WAYS SMS.
EASYLINK EMITTANCE CLAIM FORM(RCF) CAN BE USED AS A PROOF FROM SOURCE OF INCOME.
BUSINESS CAN BE DONE EVEN IN HOLIDAYS.
WHILE SENDING MONEY, CUSTOMER WILL GET FULL SUPPORT AND GUIDANCE FROM EASYLINK CUSTOMER CARE DEPARTMENT IN JAPAN.
EASYLINK REMIT SERVICE IS VERY REASONABLE, HAS FRIENDLY ENVIRONMENT AND SERVICE WITH SMILE.